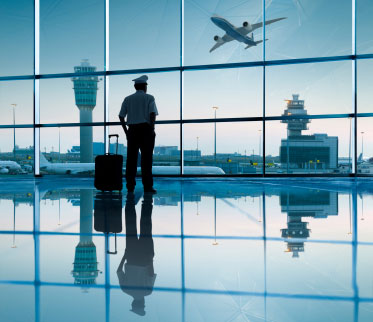 Eden Aviation is a small but expanding company, run by Roger Allen (UK and Spain) and Claudia Miranda (Brazil), with reps in Libreville, Gabon, West Africa and South Africa. Eden also retains the services and backing of the Capital Employment Group of Wimbledon, London.
Roger started in the Aviation Recruitment industry some 35 years ago supplying aircraft fitters in the UK and progressed within a few years to being a director and share- holder of the Capital Employment Group of London, where he specialised in the supply of avionics, electronics and maintenance contract staff in the United Kingdom and mainland Europe.After 4 years he sold his interest in Capital and started his own company working on the supply of specialised maintenance staff Worldwide, his interest was the supply of services exclusively to overseas, mostly at remote locations. The company's first contracts were in South Africa, Nigeria, Libya, Chad, Abu Dhabi, Mauritius, Germany, Holland, Sweden and Spain.
In 2002 he started March Resources and Aviation Ltd with a partner and went on to specialise in the supply of Helicopter and Fixed wing pilots and licensed engineers to support offshore and onshore petro chemical air transport.
In 2007 March Resources and Aviation Ltd, split from the partnership to dedicate its time to total overseas work and changed its name to Eden Aviation Services Ltd, It further retained the services of Claudia Miranda in Salvador-Bahia, Brazil, to process payrolls and act as a financial director. Claudia, who in Brazil continues to be responsible for the financials, is now actively involved in sales and recruiting and uses her 'University' taught English language together with her Portuguese knowledge to great advantage.
Roger Allen had previously held the position of Vice President at the Institute of Employment Consultants for a four year period, and he was on the Committee of the Federation of Recruitment and Employment Services. His speciality was International Employment Regulations and lectured often on the subject. He also acted as an examiner at London University whilst the IEC examinations were held there. He was made a Fellow of The Institute of Employment Consultants ( F.E.C.I.) in 1991.