35 years of providing the aviation industry with immediate assistance in the supply of the best licensed and qualified Operations and Maintenance personnel available to work on a contract or full time employed basis.
Eden use multinational personnel to work anywhere worldwide, from ferry flights to long haul, From the Arctic Circle to the Antarctic and anywhere in between.
Eden's offices are contactable 24 hours per day, in United Kingdom, Brazil and Spain. Wherever you are in the World, the time zone is not important, you can find us.
OUR POLICY – With the client, part of the client, understand the client, available 24/7, success at a competitive rate.
---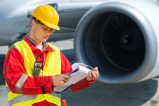 Licensed engineers are currently employed mainly on line maintenance, however Eden can supply Licensed Engineers B2 and B1 for any hanger or heavy maintenance.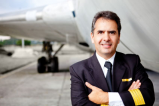 Captains, TRE, TRI, 1st Officers and any cabin crew are immediately available for all types and are completely current to international standards. No job is too big or too small.